Fantasy Baseball Scout
Fantasy Baseball Scout is a web site that can help you prepare for your fantasy draft or auction, and manage your team throughout the season and off-season. Where this site differs from others is its emphasis on SCOUTING. Rather than overwhelming you with numbers and mathematical formulas and giving you someone else's opinions about players, we observe those players in person. We have eyewitness reports at spring training and continue to have people at the major and minor league, college and amateur games during the regular season.
Scouting professionals
Since 2005, we also have had Michael Cohen's firsthand observations from Japan's major leagues. Over the years, Fantasy Baseball Scout president, editor, and chief scout Lary Bump has established a reputation in fantasy baseball, real baseball and baseball publications circles for his keen observations about major and minor league players. Also on our scouting staff: Ralph Koons, vice president, finance — Still active as a catcher, he knows how to evaluate pitchers and catchers.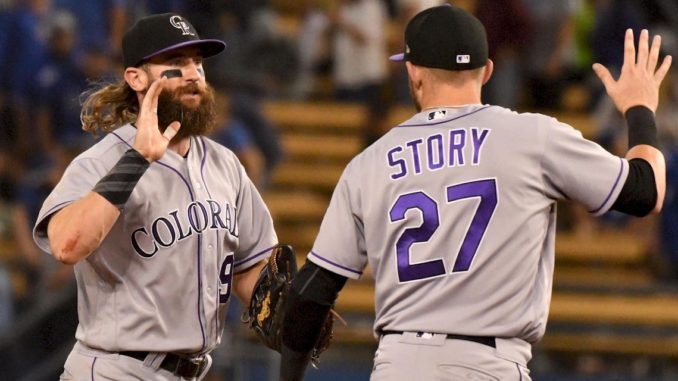 More names
Mike Iorio, vice president, marketing — Even though he's a Yankees fan, he can evaluate players in New York and elsewhere objectively. Mike Dwaileebe, vice president, operations — Another Yankees fan and the father of a college player, he also contributes insights. Joe Seil, a long-time freelance writer and fantasy league commissioner, knows more about points leagues than any of us. Some of these people and others write Scouting Reports; Lary Bump writes most of those. During the year, we will introduce other contributors.
Scouting guide
Our exclusive online Scouting Guide consists of the total package of Scouting Reports, Projections, Rankings, DEEP Depth Charts, an Email Archive and Articles specific to preparing for a draft or auction and managing your team in season. You'll see parts of it when you click under Scouting Reports, DEEP Depth Charts, Projections, Rankings, Email Archives, All-Star Board and Articles.
What to expect
The Scouting Guide isn't a static document that just sits on the web site. Fantasy baseball scout takes your suggestions into account, making the information easier to access and digest. This is your site; we want you to be an active and interactive part of it. Do not expect to find a printed Scouting Guide sent to you in the mail. There isn't one. By the time it got to you, it would have been updated anyway. So keep coming back. We'll have plenty to tell you, and from day to day the Scouting Guide will become bigger and better than ever.
What's in the DEEP depth charts?
The DEEP Depth Charts will be deeper than ever. They always will include starters and primary backups at each position on an organization's major league roster. Before the season, our exclusive DEEP (Depth, Even Extra Players) Depth Charts have players on the 40-man roster, minor leaguers invited to spring training and any remaining free agents who last played with that team. Once the season begins, the depth charts will indicate the 25-man active roster, disabled lists (denoted as either 15-day or 60-day with that number, e.g., J. Beckett-15) and key players on the Triple-A and Double-A rosters.
New information on batters and throwers
New this year is information on how players bat and throw and when their contracts expire. Lefthanded batters' and pitchers' names are followed with an asterisk (*), and switch hitters with a cross-hatch or pound sign (#). Immediately following a players' name is the last year he is signed through, with 06 meaning 2006 and 11 meaning 2011.
Picks
It's important to know the veterans who can be free agents after the '06 season because they're on contract years and playing for big bucks next off-season. So, as the Mets' starting center fielder, you'll see this player — C. Beltran11#. That's Carlos Beltran, a switch hitter whose contract runs through 2011.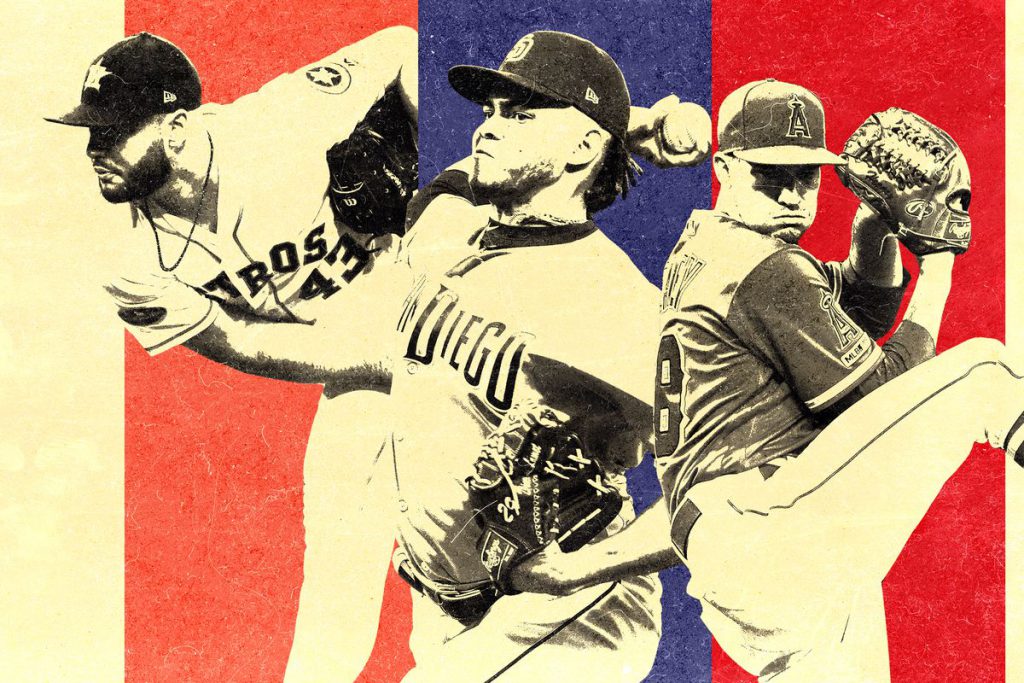 Scouting reports
What do the dollar values mean?
In the Scouting Reports, the dollar values are for standard AL-only or NL-only Rotisserie (R) leagues — 12 teams, 23-man roster, 4X4 scoring, $260 salary cap. During spring training, other values will be added: draft Round Values, and dollar values for 4X4 mixed league and 5X5 mixed and AL- or NL-only leagues.
What does Rnd Val mean?
In the Scouting Reports, Rnd Val stands for the recommended draft round in a 15-team, 29-round mixed leagues with 5X5 scoring (adding batters' Runs and pitchers' Strikeouts). No round value or "0" round value means that the player wasn't recommended to be drafted.
When will the Scouting Reports and Projections be adjusted?
These adjustments will be an ongoing project. They will be adjusted on an individual basis whenever a player's status changes in such a significant way that it would have a large impact on his value. There will be a sweep of all players' values before the end of spring training — which means not that they would all change, but that they would be examined and changed where necessary. There would be similar sweeps about two months into the season, near the All-Star break and in August.
How does the All-Star Board work?
Our exclusive All-Star Board comes to you with a default scoring system using fantasybaseballscout.com's Projections. You don't have to stop there, though. You can adjust the scoring categories to add the pitching and batting categories our subscribers have told us most often that their leagues use. Then, you can adjust the number of points or cents or whatever your league uses to keep score for each category.
Projections
Additionally, you can alter the Fantasy Baseball Scout Projections to use your own. If we think Albert Pujols is going to hit 47 homers and you think he'll hit just 40, you could merely change that number to 40. The All-Star Board does not include specifically ratio categories that require additional calculations. You can approximate values for batting averages by using hits (the more hits a player gets, the more likely he is to have an average helping your overall team BA).
Other values
For WHIP, you can assign a positive value for innings pitched, and negative values for hits and walks allowed. For ERA, you could divide the pitchers into starters and relievers, then add negative values for earned runs allowed. (It wouldn't be fair to rank a starting pitcher allowing 50 earned runs the same as a reliever allowed 50 in fewer innings.)
Stats interpretation
The problem with these stats is that you can't just say a .300 average or a 3.00 ERA is worth a certain number of points, because 150-for-500 is worth a lot more than 30-for-100, and allowing 60 earned runs in 180 innings is a lot better than allowing 15 in 45 innings. We want to add calculations that would do the several steps needed to assign point values to BA, ERA, and WHIP, but we haven't yet found a programmer who would do that at a price that wouldn't cause us to raise the subscription price significantly.
What do the injury numbers mean in the Scouting Reports?
Some other important facts to add on fantasy baseball scout are numbers. The number is an approximate percentage of a player's likelihood of being hurt this season. I use whole numbers ending in 0 or in a few cases 5. 100 would mean a player is dead, 90 is no way he'll play this season, 80 is a slim chance he would play at all, 50 is he'll miss half the season, 30 would mean he'd be out two months or a third of the season. I don't use numbers smaller than 10. If there isn't a number, that means the player doesn't have an extensive injury history or any expectation that he would be hurt and miss 15 or more games because of that.
Pitchers
Every pitcher on my site should have an injury number of at least 10 because they're all candidates for sore arms. If you see a pitcher missing an injury number, that's an oversight on my part and you should mentally draw in a 10. Pitchers going into spring training with an injury question will have a number of at least 15. The numbers tend to be on the conservative side until later in spring training or during the regular season when more is known about their injuries.
In the Scouting Reports, what does an R or F mean?
At some times, we will add an R for rising or an F for falling for some players. That could be a short-term addition meaning simply that he's on a hot streak, or it could be something more permanent — for example, if he has learned to hit a curve or throw one for strikes, or if he is beginning to succeed in a position of greater responsibility and value to his major league team.
Numbers
A. The numbers refer to the number of hitters' and pitchers' statistical categories that count in a fantasy league's scoring system. The traditional Rotisserie (R) Leagues use 4X4 scoring. The categories are batting average, home runs, RBI and stolen bases for batters, and wins, saves, ERA and WHIP (walks plus hits divided by innings pitched) for pitchers. More sophisticated leagues use 5X5 scoring, usually adding runs for batters and strikeouts for pitchers. There are leagues that use other scoring categories, and those aren't always divided equally. I play in some leagues that use 6X3 scoring.
How do you determine a player's age?
A. The age listed with each player's Scouting Report is his published age as of April 1 of that year. Our Scouting Reports often will tell you if that age could be misleading with such statements as "He will turn 30 during April." For foreign-born players, we list the published age but recommend that you think of each one of those players as being one year older as a rule of thumb.
What number of games do you use in determining position eligibility?
A. Our standard is 10 games at the position during the previous major league season. For minor league or foreign players who weren't in the majors, we will use the position played most frequently during the previous season. For players in fewer than 10 games at any position during the previous major league season, we will use the position played most frequently. If the player appeared in the majors as a DH but didn't play in the field, we will list his position as DH. We usually will let you know if a player qualifies or doesn't qualify at a position in leagues requiring more or fewer than 10 games for eligibility.