Why Mike Hampton Will Still Suck
You've heard the spin about how the Braves got a steal when they traded for Mike Hampton and will have to pay little of his grossly inflated salary for the next few years. Well, stop listening. By the time Hampton's big numbers really start kicking into Atlanta's payroll, he'll be likely to have moved on to another job – most likely one where he's not pitching in the major leagues.
Poor seasons
Part of the spin is that his two poor seasons were sole because he was in that pitching house of horrors at Coors Field. But there's plenty of evidence that says his problems went far beyond that. In 2002, Hampton was the major league pitcher who most damaged his fantasy teams' statistics. Not only did he pitch badly, but he pitched a lot. He took the ball every five days until a foot injury sidelined him in September, but was in the showers before completing any of those games.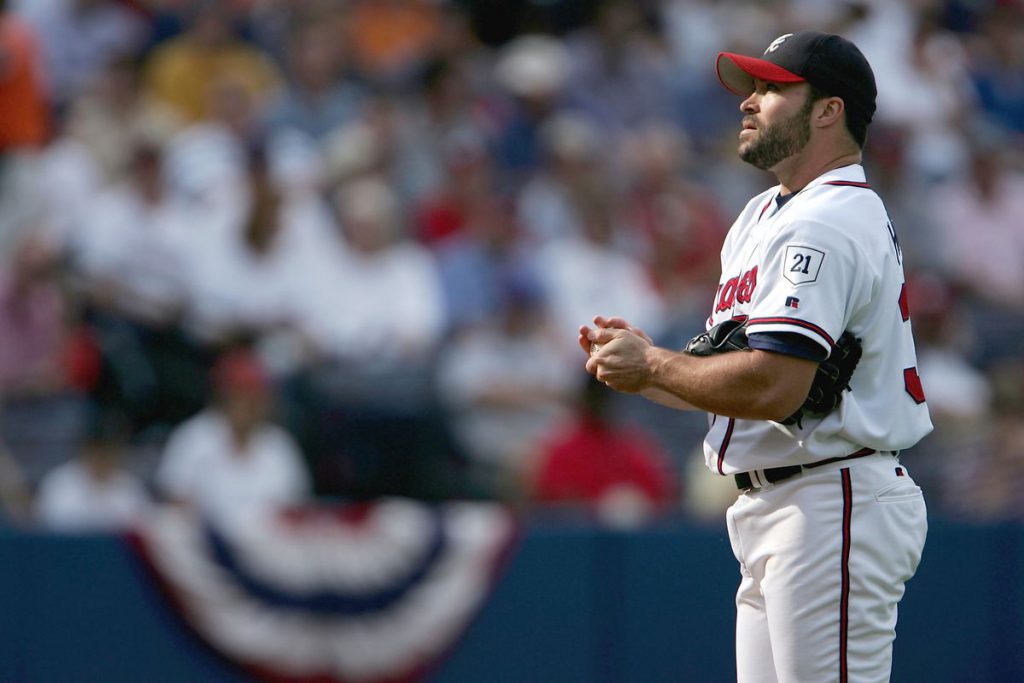 Darryl Kile
The parallel most often drawn is with the late Darryl Kile. He won 19 games the year before signing with Colorado, went 21-30 with the Rockies, then won 20 the year after his escape. Another is to Tom Glavine, a soft-tossing lefty like Hampton, whose average of a 17-9 record and 3.24 ERA over the last four seasons is similar to Hampton's 16-8, 3.30 in his four seasons before signing with the Rockies. But, for the Kile comparison, look closely at the far-right columns in the chart below.
What the chart shows
What they show is that Kile always was a much better strikeout pitcher than Hampton. Not only that but accompanying Kile's post-Coors Field success was a significant improvement in control, even over his big years in Houston. Kile dropped from a 2.26 strikeout/walk ratio in 1996 to 1.06 three years later, then shot up to 3.31 after escaping Colorado.
Mike Hampton
At similar stages, Hampton had ratios of 1.75 and 0.81. If he can jump to about 2.5 in 2003, he would have a chance for a rebound similar to Kile's. How could he do that? Well, we're told because he'll be working with Leo Mazzone, a pitching coach who has a Master of Mechanics degree. Mazzone's first move was to change Hampton's arm angle. Sure, The Rocking Man has had success resurrecting pitchers such as Mike Remlinger, Chris Hammond and Darren Holmes in small doses. But, really, what mechanical adjustments did Mazzone have to make with Glavine and Greg Maddux?
Offense scoring
Also, in Atlanta, with question marks at both corners of the infield, Mike Hampton won't have as good an offense scoring runs for him. He won't even have himself, for all 10 of his career home runs came while he played for the Rockies. Even when Hampton was getting off to a 9-2 start with Colorado in 2001, I advised fantasy owners to trade him. And (patting myself on the back) he went 5-11 the remainder of the year. After the All-Star break, he was 5-8 with a 7.46 ERA.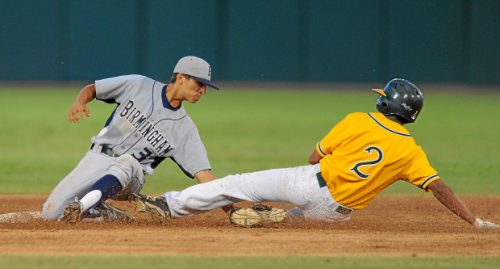 Mike Hampton's record
The most alarming thing about Hampton's record with the Rockies was that he pitched even worse on the road than he was at Colorado. His 2002 splits were 4-3, 5.68 ERA at Coors Field and 3-12, 6.44 on the road. His road record was similar to Kile's 3-10, 5.89 away records in 1999. It could have been that Hampton was putting so much effort into keeping the ball down in home games that he let up when he was away from there. The groundball pitcher had a 2.12 ratio of groundouts to fly balls at home, and 1.34 on the road. In addition, he gave up a .286 batting average and seven homers at Coors Field, and .329 and 17 taters elsewhere. If Coors Field was such a difficult place to pitch, how did Jason Jennings go 16-8 and win the Rookie of the Year Award?
Pitchers
Another problem with using the Kile comparison is that they are different types of pitchers. Kile threw harder. His effectiveness allegedly was hurt most because the thin mile-high air flattened out his curve, and trying harder to make it break kept it from being sharp even on the road. Hampton's repertoire is filled with what a guy I once knew had up to the ceiling in his car: a lot of junk. He's a nibbler who will need to regain the confidence to be able to throw strikes. I don't wish Hampton any ill. He's a tough competitor who just could work his way through his troubles. But I don't want him on my fantasy team much more than I did last year. Any fantasy owner who bids on Hampton assuming a year like Kile's 2000 season will be sorely disappointed.